About aRejuvenation Med Spa

aRejuvenation Med Spa is a clinical skin care and laser treatment spa formed by the merger of aRejuvenation Skincare and Body & Laser Aesthetics in Longmont, Colorado. Nestled amidst the beautiful community of Northwest Longmont, and under the medical direction of Glenda Weeman, DO aRejuvenation Med Spa was developed with the principle of catering to each patient's individual needs, because no two patient's are the same.
Owner Jean McBride is a licensed Paramedical Aesthetician and Certified Laser Technician. Being a resident of Longmont since 1995, she is an active member of the Longmont business community, and strives to provide a place in town where the client's comfort is the top priority, and quality service is provided at an affordable price.
aRejuvenation Med Spa welcomes you to come visit our inviting space imbued with a friendly, relaxing atmosphere, and to come learn how we can help you look and feel your best, and put your best face forward!
Meet the Staff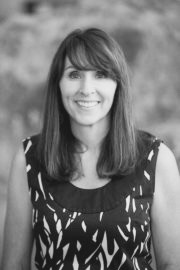 Jean McBride, PMA, CLT, Owner: Jean graduated with her Esthetician License from The College of International Esthetics in Arvada, CO. She is also trained and certified on several different lasers, including IPL (Intense Pulsed Light), Light Sheer (Diode), and Quanta (Yag and Alexandrite). She attained a Bachelor of Arts degree from Regis University in Business with and emphasis in Finance.
Jean's passion to connect with her clients and make a difference in their lives is displayed in the treatment room. She understands if she changes things on the outside, it will ultimately change things on the inside. As a passionate person, Jean strives to share her skills and make a positive change to all she comes in contact with.
Aside from her passion for helping people, she loves spending time with her family; her husband, Craig, sons Casey and Layne, and their Yellow Lab, Earl.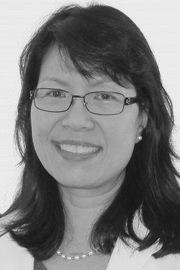 Glenda Weeman, DO Medical Director: Dr. Weeman attended Michigan State University College of Osteopathic Medicine, graduating in 1985 with aDoctor of Osteopathy degree and completed her residency in Portland Maine. Following her residency, she worked in Michigan and New Hampshire before settling down in Longmont, Colorado.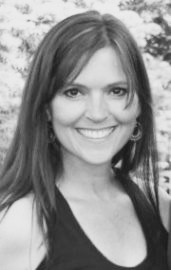 Donna Lee, LE: Donna was educated at the Aveda Institute in Denver, CO. She also receive advanced esthetics training from the Rock Creek Laser & Esthetics Institute. Having graduated at the top of her class in academics, attendance and service, she is extremely passionate about helping clients improve any and all skin conditions they may struggle with. Having graduated as the Esthiology Class Valedictorian, she is a wonderful asset to aRejuvenation Med Spa!
When she isn't working or volunteering her time at various organizations, she loves to spend time with her husband, Chris, and daughters Brittany and Haley.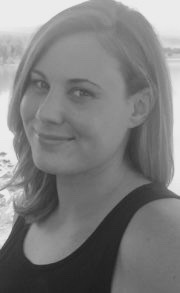 Kathryn Nord, LE: Kathryn (Katie) attended The School of Botanical and Medical Aesthetics in Denver. She also attained her Bachelor of Arts in Merchandising Management from the International Academy of Design and Technology in Chicago, IL. After college, she worked in the medical field for 8 years with a background in Orthopedics and Dermatology. She also attained her CNA while working in the medical field. She ultimately found herself in skincare and couldn't be happier after following that dream. Skincare has been her longtime passion. She is dedicated to her clients and makes them feel as comfortable as possible when in the treatment room. She explains the treatments and procedures thoroughly and customizes skincare plans for each individual.
When Katie is away from the spa, she loves to spend her time traveling with family and friends, exploring Colorado and living life to the fullest.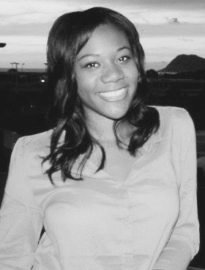 Vanessa Sayers, Manager, Marketing: Vanessa has been with aRejuvenation Med Spa since it's opening in 2010. A Southern California native, Vanessa ventured to the Rockies to complete a Bachelor of Science in Social Sciences with an emphasis on Public Relations and Marketing from Colorado State University. She also holds a degree in Musical Theatre from California State University, Fullerton. At aRejuvenation Med Spa, Vanessa handles the daily operations, employee and patient scheduling and all marketing and advertising.
When she's not working, Vanessa is keeping busy with her baby boy Greyson who she and her husband welcomed in October of 2015.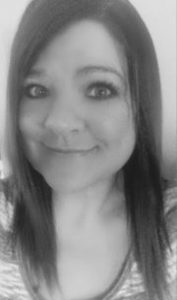 Laurel Tollefson, Patient Relations: Laurel has been with aRejuvenation Med Spa since September 2015. Laurel handles daily operations at the front desk. She invests herself in her work, intuitively seeking out the best way to make patients feel comfortable and welcome! Laurel lives in Loveland with her husband Jon, and their two children Christopher and Natalie.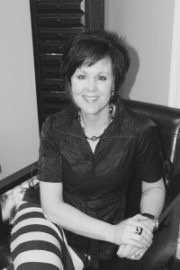 Terri Crouch, LE: Terri is a qualified and experienced esthetician, receiving her license through the State of Colorado. After four years in the medical esthetics industry, Terri realized her true passion and joy came from providing permanent cosmetics to her clients. Permanent Makeup is the perfect choice for anyone that deals with allergies to cosmetics, have lost eyebrows due to an autoimmune disease, alopecia, hypothyroidism or chemotherapy treatments. Those that lead an active lifestyle, have dexterity difficulties, or those who just want to save time and money can benefit from this revolutionary service. There is nothing more rewarding for Terri than to have you look in the mirror at the end of the process and smile at what you see.
Terri lives in Loveland with her husband, Charles, and their three awesome boys Jacob, Wyatt and Levi.